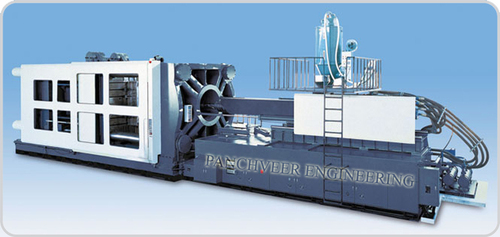 Product Description
Specification :

5 Stage injection Speed / Pressure Including Hold Time With Times.
Speed & Pressure Setting Upto 99.99 %
Display Of Pressure, Flow Time Temperature and Operation Keys with Relevant LED's are easily accessible to operate on possible base fixed platen.
Proportional Temperature Controller, inter lock with Screw - Refilling. 5 point Toggle - Tapper Toggle
Stable energy efficient machine performance in attained via VS2 of a Unique "SPEED AND PRESSURE MATCHING" Hydraulic circuit proportional valve saves 25% power.
Consumption Centralized lubricating System.